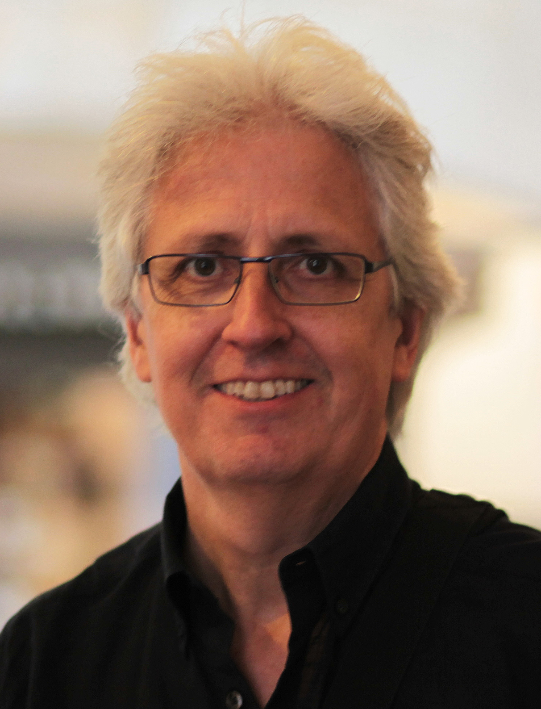 JOSEP Tobella
Since 1971 he has devoted his professional life to screen printing, running his own business, holding the position of Director of Operations in printing companies and teaching undergraduate and postgraduate students.
Graeme Richardson-Locke
Graeme is an enthusiastic print specialist with over 30 years' experience in the screen and wide format digital printing industries, with knowledge acquired through hands-on design, production, sales, and operations management.
He has a comprehensive understanding of printing processes, leading the goal of creating outstanding print that stimulates brand engagement through practical innovation.
As FESPA's technical support manager he presents on technical topics at conferences and seminars. Graeme also provides in-house expertise to support the Print Make Wear, Printeriors and the new Colour L*A*B* features at FESPA's exhibitions.
With a regular blog on FESPA.com, an obsession with Colour management, he still manages to continue printing fine art reproductions at Eye 4 Colour as he has for the last 15 years.
Graeme has been recently inducted as a Member of the ASDPT, the US based Academy of Screen and Digital print technologies following his nomination by Michel Caza.
Jacek Stencel
Jacek Stencel, has a more than 25 years' experience in the print industry. His company PASJA based in Poland is a popular screen and digital printing and print finishing house, specialised in special effects printing.
MICHEL CAZA
Hi-Tech screen printer since 1954, Michel Caza became something like the wizard, Pope, Guru – (it depends of countries) – of screen printing.
Caza owned several companies, with the latest being Graficaza (1983 -2004), devoted to industrial and art graphic screen printing and POP/POS manufacturing.
One of the founders of FESPA (1962), he was President between 1996 and 2002 and spent 44 years at its Board of Directors.
Specialist and pioneer of UV technologies since 1976 for screen printing and 1996 for digital printing, he was also the very first to screen print 300 lines/inch (120/cm) halftones.
PETER KIDDELL
Peter Kiddell has 35 years in the wide format and specialist printing industry as a printer and educator. He believes print harnesses imagination to communicate effective, attractive and influential visual messages. Increasingly how print can be a precision manufacturing process that places it at the leading edge of developing technologies. Through PDS International he has blue chip clients throughout the world to enable them to successfully manage and develop their printing processes. Peter is a Past President of FESPA UK Association.